29.09.2023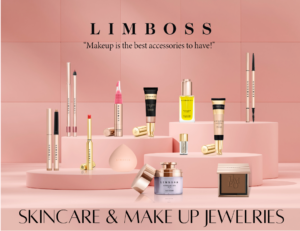 Accessories has the power to be this one little thing that can make you feel unique! Using accessories to spice up your outfit helps you to create your own kind of style. And now you can also accessorize your own skin to create your own style and own way with LIMBOSS! We want people to express their individuality (be it to sparkle, to glow or to simplify their skin) through our Skin Accessories collection because your skin can be the best accessory to represent you and enhance your beauty!
"Makeup is the best accessories to have!"
This is the idea our Founder and CEO has in mind when she designed and created her beautiful line of cosmetics and skincare that are meant to be kept as precious objects, like jewels on the vanity table. Our couture beauty line and high fashion collection gets you ready for your red-carpet event and also catch the eyes of others when you are doing your touch up with LIMBOSS Beauty makeup jewels!
Every LIMBOSS product is proudly designed and endorsed by Limbo with uncompromising standards on quality and hygiene. Besides high performance, each product is meticulously designed, crafted and developed with packaging that looks like precious jewels with its highly luxurious packaging.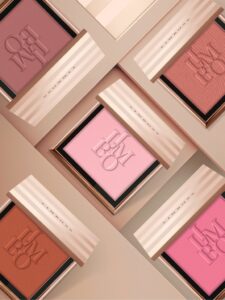 Our signature Rose Gold colour exudes prestige and high-end elegance in every LIMBOSS product which is completely consistent with what LIMBOSS Beauty is all about.
The stunning feminine collection will definitely bedazzle and cause heads to turn when you are touching up your makeup with LIMBOSS Beauty!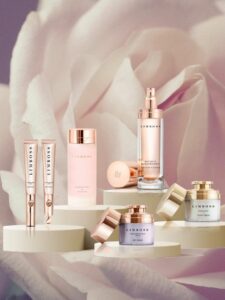 The LIMBOSS Luxury Skincare Collection consists of specialist treatment to elevate, transcend and transform your skin. Housed in exceptionally lavish packaging that resembles beautiful jewels, you will be looking forward to do your skincare regime every day!
The jewellery-like packaging is both an extravagance and enjoyment to look at that will brighten up your vanity table!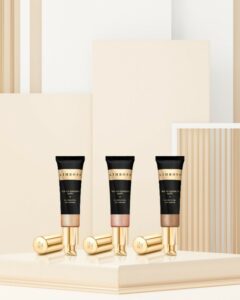 The Skincare Accessories just like its name suggest – are accessories for your skin!
Just like wearing accessories to enhance your beauty, the Skin Accessories is created to adorn your skin to go from simple to sensational! With Glow, Matte and Moisture in the collection, pick the best accessory for your skin to elevate your skin's beauty!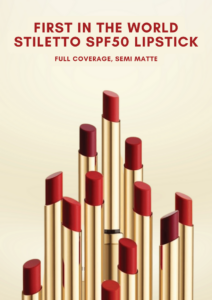 The most iconic LIMBOSS Stiletto SPF50 Lipstick is inspired by the sensual and glamourous Stiletto that makes you stand out of the crowd!
Housed in a ultimate golden-sleek tube, this precious lipstick that is the first of its kind in the market with the highest SPF50 protection makes it even more so sensual and sexy when you apply your lipstick.