11.11.2022
HOW TO BUILD YOUR OWN SKINCARE WARDROBE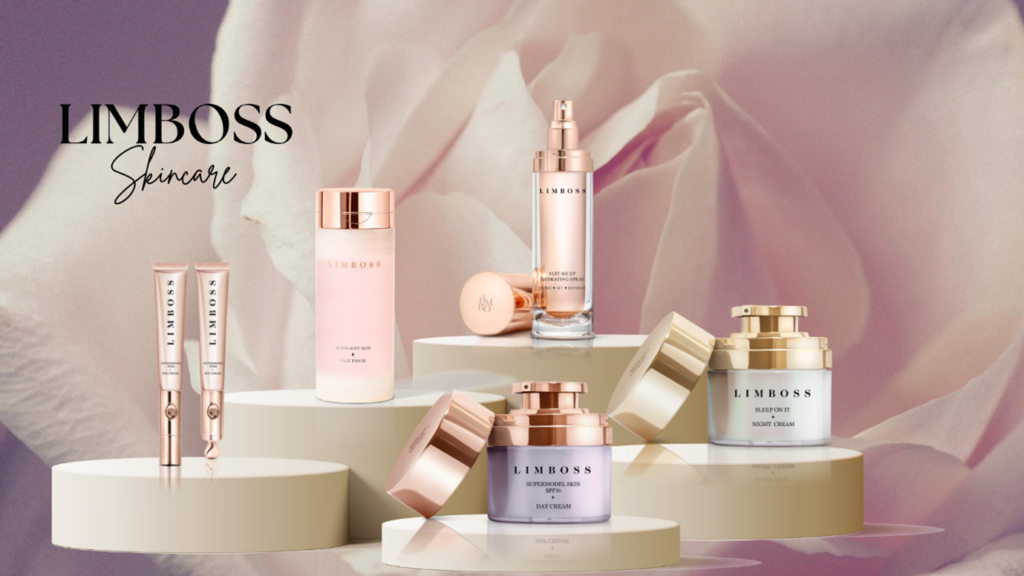 Like an essential Little Black Dress and a great pair of Stiletto Heels, there are staple items your skincare wardrobe should never be without: A perfect-fit Toner, a well-formulated Serum, an Eye Cream which gives instant results, reliable never-leave-the-house-without-it SPF Moisturizer or a nourishing Night Cream and a Hydrating Spray to keep your skin moisturized throughout the day.
What is a Skincare Wardrobe?

A skincare wardrobe is all of the products you want to have on hand to properly care for your skin, no matter the season, the hormones, or the changes your body might be undergoing. Great skin is not simply a matter of DNA — your daily habits, in fact, have a big impact on what you see in the mirror.
Tip: With any skin-care product, apply in order of consistency — from thinnest to thickest. For example, cleanser, toner, serum, eye cream, and then moisturizer.
So, what exactly should be in your skincare wardrobe?
Your Capsule Collection
Super Soft Skin Face Toner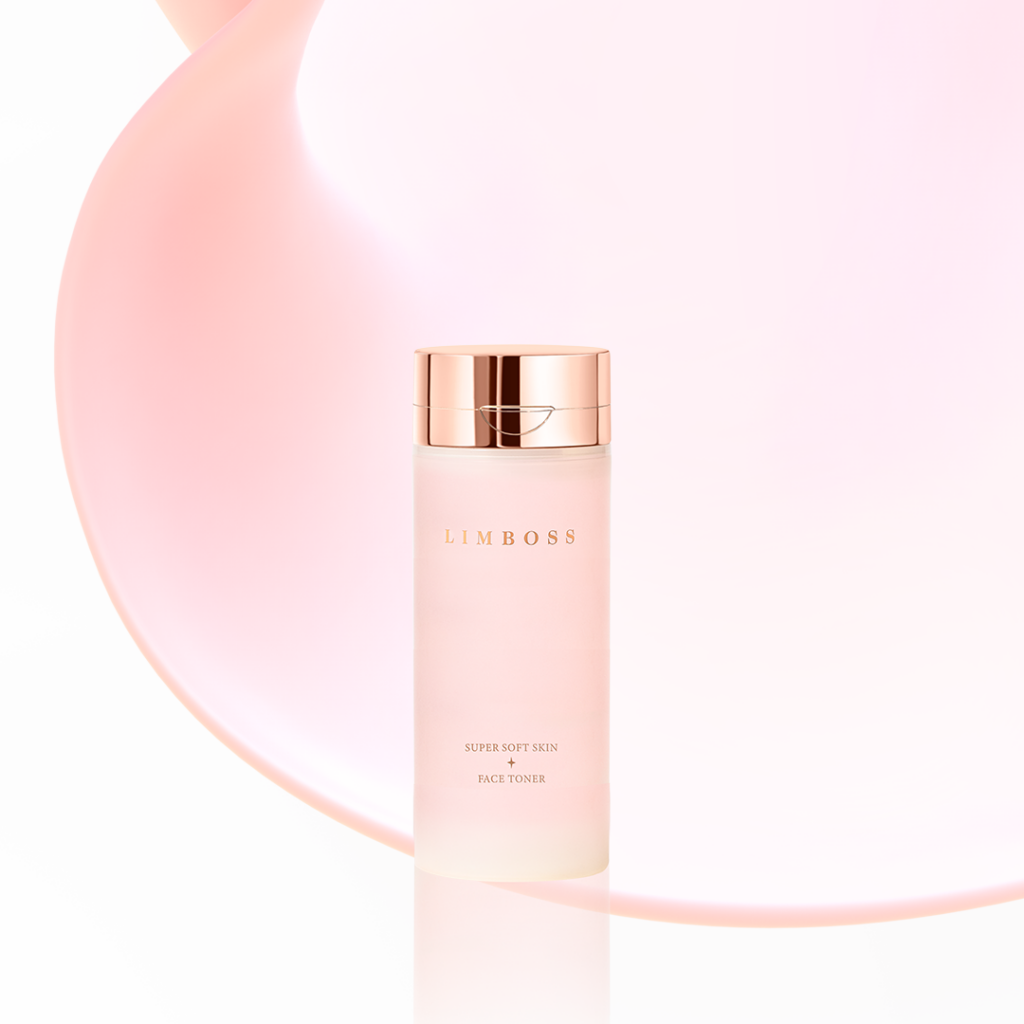 Super Soft Skin Face Toner is like a primer for the rest of your skin-care routine like serums and moisturizer.
You should use the Super Soft Skin Face Toner before glamming up for the day or winding down for the night. Use this ultra-effective toner before moisturizing, to wipe away pollutant particles and dead skin cells and to deep-clean pores – leaving your skin super soft and smooth you can't stop touching!
Furthermore, the smart pump action top allows you to extract the precise amount of toner without drenching the cotton pad. A must-have essential to kick-start your skincare routine!
2. Treating with Serums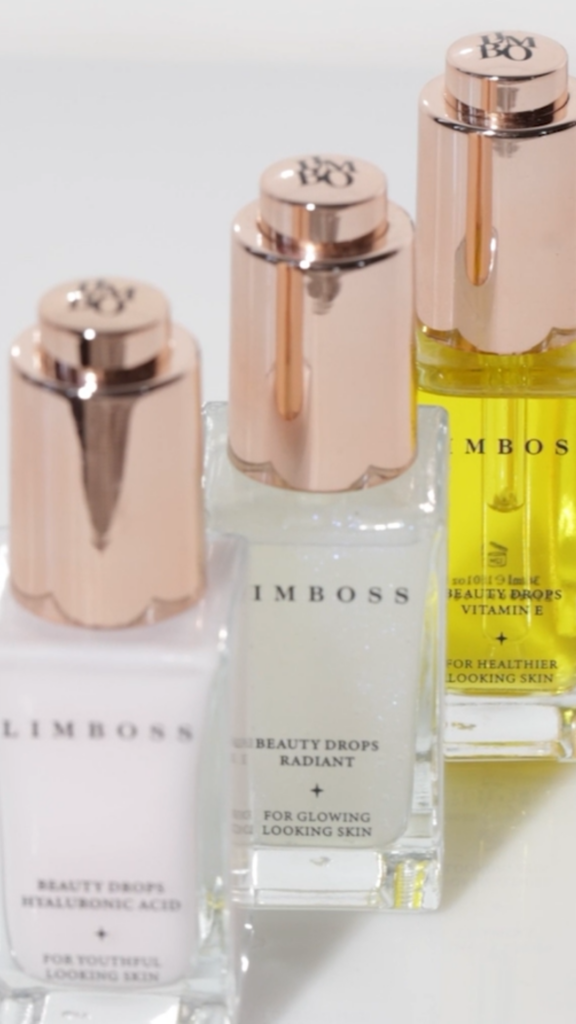 Simply put, serums are powerful skin allies. Filled with concentrated doses of active ingredients, these elixirs can mitigate a number of issues, from dry patches to dull skin. Even if you don't have any specific issues, everyone still needs an antioxidant serum in the morning to protect from daily aggressors.
To handle specific issues, look for these products:
Beauty Drops Hyaluronic Acid helps to seal in hydration and strengthen the barrier function (the top layer of your skin) to prevent moisture loss.
Beauty Drops Vitamin E can help to reduce inflammation and make your skin look younger. Vitamin E has been considered an anti-inflammatory agent and a powerful antioxidant for the skin and prevent inflammatory damage after UV exposure.
Beauty Drops Radiant helps to immediately improves skin appearance and gives skin an instant radiance. The micro-iridescent particles in the beauty drops work like a camera-flash – reflecting light to hide imperfections and even skin tone and texture, while providing your skin the moisture it needs and making you look glamourous!
Tip: If you have multiple concerns, you might want to use multiple formulas. You may even treat different areas with different products. For example, you can use the Beauty Drops Vitamin E serum all over but then dab on Beauty Drops Hyaluronic Acid for dry patches on just a few spots.
3. Supermodel Eyes – Eye Cream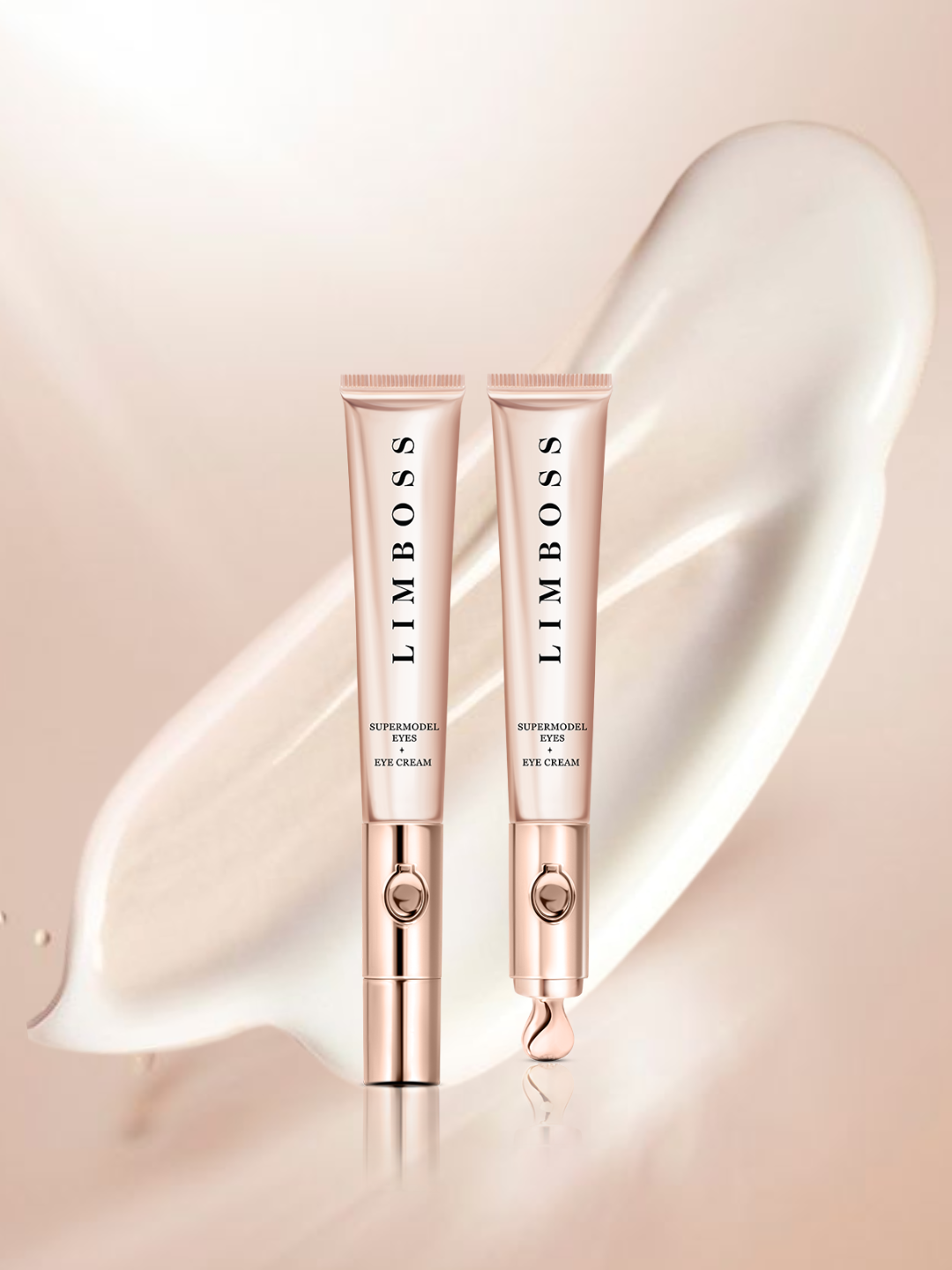 The skin around your peepers is more fragile than the rest of your face and body. It's much thinner, has very few oil glands to hydrate it, and is subject to hours of micro movements and facial expressions every day. That sensitive area requires special maintenance to keep it looking its shiny best!
Supermodel Eyes – Eye Cream do just that. This eye treatment is formulated to target the delicate skin around the eyes and deliver moisture and protect the skin. It can lessen the look of bags, puffiness, and uneven tone while keeping the area nourished and supple.
In addition, this silky cream comes in an elegant tube with a deliciously relaxing vibrating (yes, vibrating!) and cooling applicator-head that massages the cream into skin for immediate results.
4. Moisturizer – Supermodel Skin SPF50 Day Cream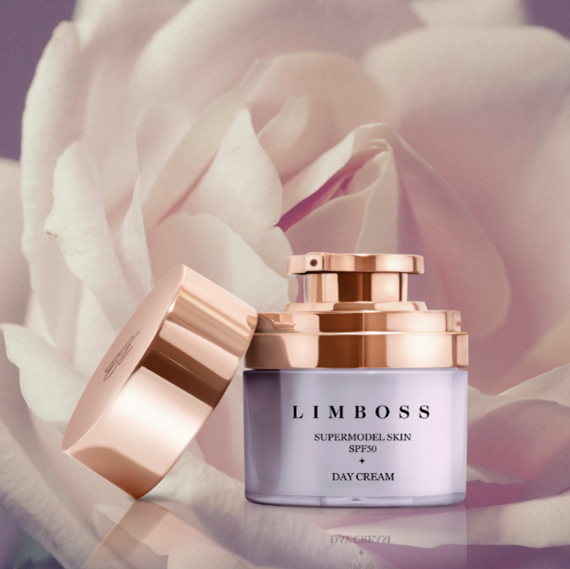 Lock in all of the hydration and active ingredients in your routine with a moisturizer.
A moisturizer combined with a sunscreen is an effective and simple way to make sun protection a part of your daily skin care routine. Our revolutionary Supermodel Skin SPF50 – Day Cream is a gift of nourishment & protection. With UVA and UVB protection that is quickly absorbed into the skin without leaving an oily feeling or any whiteness.
5. Moisturizer – Sleep On It Night Cream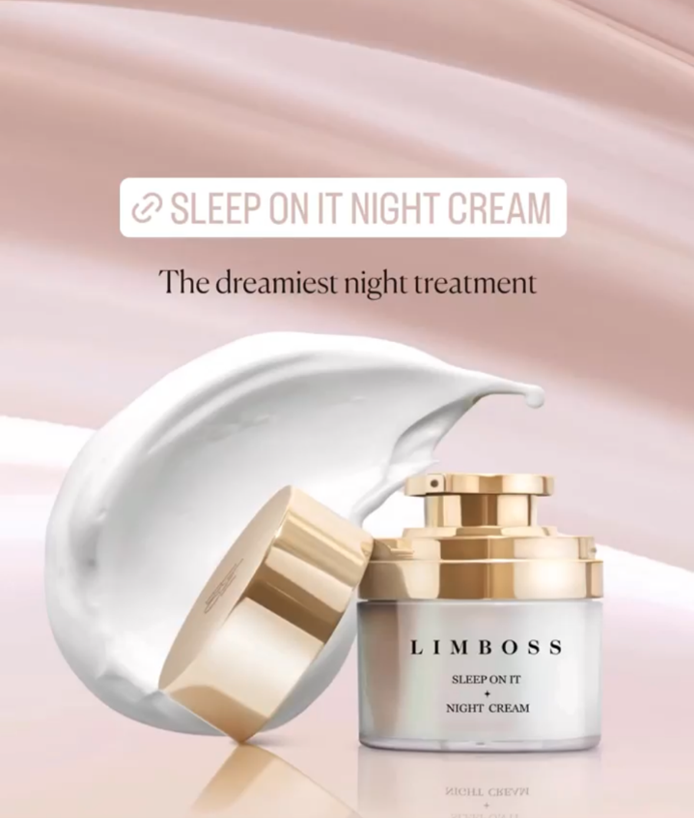 There's a reason it's called 'beauty sleep'—some of the most powerful skincare products work their magic best when you're catching up on shut-eye. Night creams are generally thicker in consistency than their daytime counterparts, and tend to have a higher concentration of ingredients that boost cell turnover, hydration and circulation. Not only does a night cream soothe and hydrate skin after a long day, it can also help induce repair by amplifying cell turnover.
You won't stop caressing your face with Sleep On It – Night Cream – a dreamy night treatment packed with olive oil, sesame oil, jojoba oil and organic shea butter, minerals and vitamins – working all together, all night long, to nourish and restore your skin. Lavender and aloe vera extracts soothe your skin to sleep while a particularly high concentration of hyaluronic acid retains your skin's moisture.
6. Suit Me Up Hydrating Spray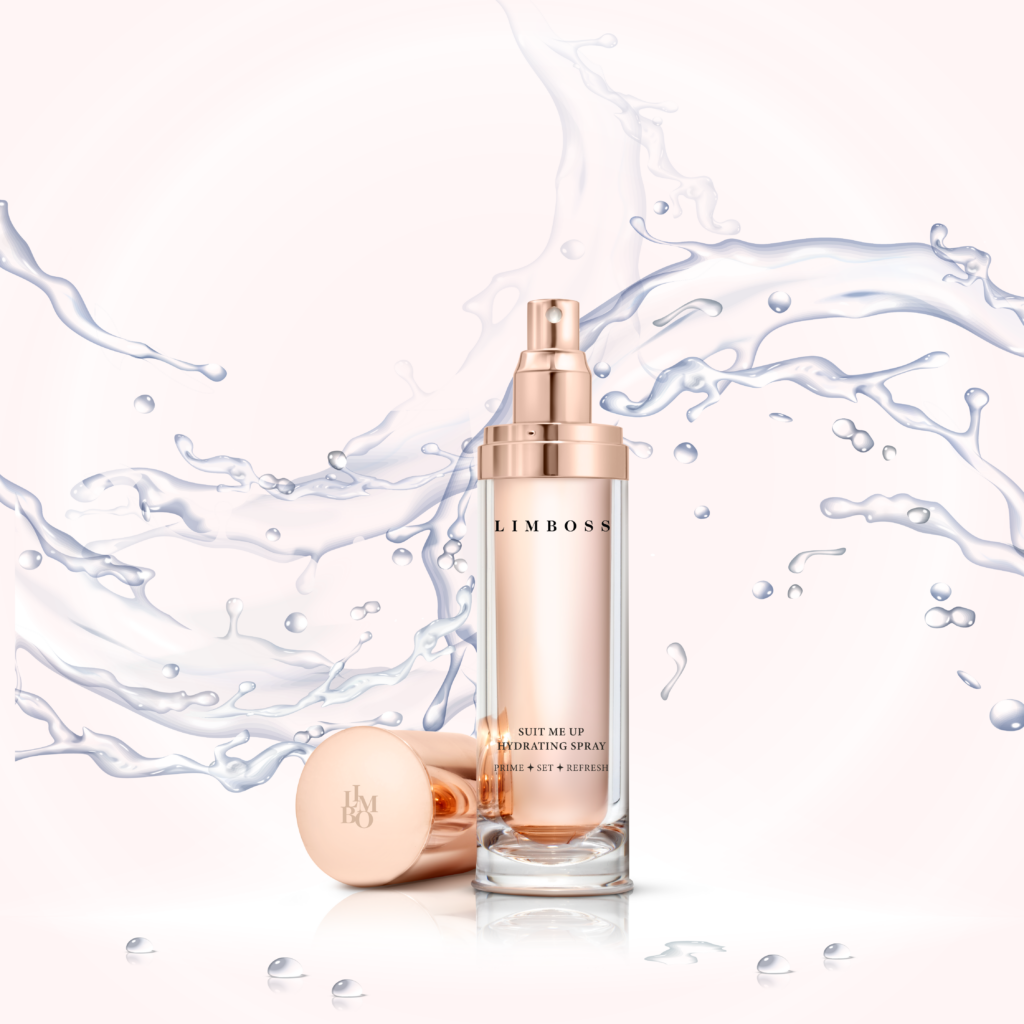 Think of a hydrating mist as a secret weapon in your skincare regimen, adding a boost of hydration and nourishment for major glow action.
Suit Me Up Hydrating Spray is formulated with a cocktail of skin-loving ingredients which helps to nourish, hydrate and soothe your complexion. This versatile spray also helps to set and enhance makeup for long wear, quickly hydrates and refreshes skin, leaving your makeup with a just-applied dewy look.
The hydrating spray adds immediate hydration for an instant perk-me-up during the day. The micro hydrating droplets are instantly absorbed into skin to give your skin a soft, soothed sensation you will love!
Skincare Wardrobe – The Takeaway
Creating a great skincare routine doesn't have to be complicated. Always remember to make time to give your skin the love and care it deserves with the above effective essentials that will have you glowing in your own skin! 😊